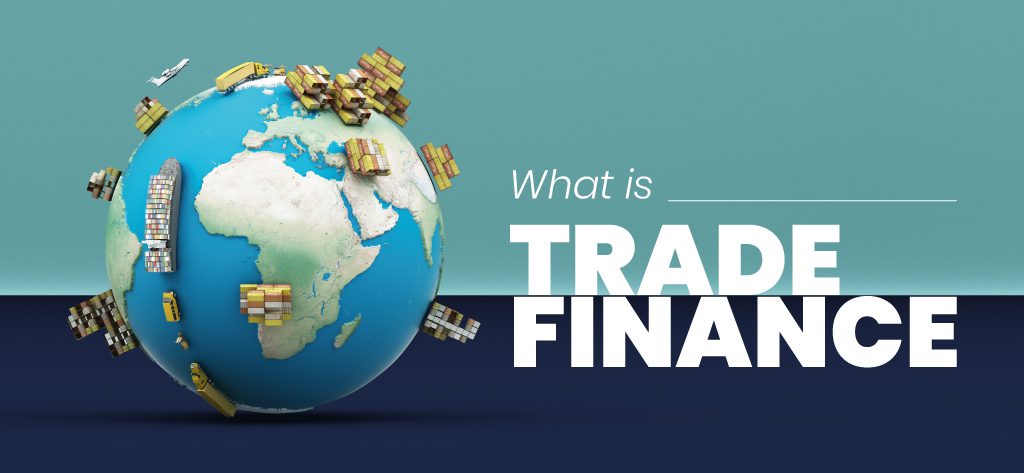 What is Trade Finance? An easy to understand guideline
Trade Finance is financing for both domestic and international trade transactions, and a collective term of various financial instruments to facilitate trade activities. It helps to reduce and mitigate risk involved in trade transactions.
Trade finance is beneficial to both buyers and supplier. Sellers can sell on payment terms to stabilize their cash flows and allow buyers to delay the payment upon goods arrival. This provides greater flexibility to both parties.
Why Trade Finance is Important?
Trade Finance is not new in recent days but it is a standard practice in the trading industry. It gains renewed attention lately when international trades have become inevitable in today's globalised world.
Sometimes, companies have to trade with overseas parties who will never meet up with. Barely do companies know about their overseas partners, and hardly can they update their partners' situation at once. More importantly, there is always a conflict of interest between sellers and buyers. Buyers would like to make payments as late as possible, whereas sellers do not. Sellers have to secure the outstanding invoices are paid on time in order to maintain healthy cash flows and ensure business continuity. Yet, shipments of goods can be taken up for months. It implies that the working capital of sellers could be tied up for months, which affects their cash flows severely, particularly for small and medium enterprises (SMEs).
Therefore, there is a pressing need for sellers to perform risk dilution and liquidity enhancement in high volume trade transactions; and for buyers to delay the payment of the invoice. Trade finance is an option with great flexibility that benefits all and helps to mitigate cash flow imbalances.
Model of Trade Finances
There are three key players in trade finance: supplier(seller), buyer (debtor) and financial institution.
Supplier / Seller
The supplier (seller) is the firm that produces goods and services in exchange for money. In trade finance, buyers might delay payment upon goods arrival. Sellers can then sell the invoice to financial institutions in order to obtain quick cash flows for operation.
Buyer / Debtor
The buyer (debtor) is the entity that purchases goods and services from the supplier. In trade finance, buyers will pay back to the financial institution at the end. This provides buyers greater flexibility in payment terms.
Financial Institution
Financial institution is the firm that provides a wide variety of financial instruments. In trade finance, financial institutions provide funds to suppliers for immediate cash flows, which allows buyers to extend payment terms and provides suppliers to get the payment early.
The following example illustrates how trade finance works:
ABC firm specializes in furniture production. It receives a huge order from EFG furniture store. EFG furniture store will pay for the invoice after checking on the furniture quality. ABC firm requires vast amount of capital in producing the furniture and the delay in payment might jeopardize its working capital. Thus, ABC firm sells the invoice to FundPark to obtain immediate cash flow for daily operation. This is a win-win situation for buyers and suppliers to minimize the risk across the supply chain.
Benefits of Trade Finances
1. Quick Access to Working Capital
Businesses can convert account receivables into immediate cash flow through trade finance related instruments. Regardless of your business size, FundPark provide an exclusive financing solution in a timely, efficient and effective way. With more working capital, enterprises can have a better liquidity level and utilize the funds for other purposes, like further investments, and settling other payments, such as payroll.
2. Easy to Apply
Trade finance related products are easy to apply for when compared with bank loans as banks usually take weeks or even months to verify the creditworthiness of a firm. Besides, it is hard for SMEs to apply for bank loans as they usually cannot meet the high security threshold from the bank. Through trade finance, businesses can obtain cash flow quickly in a few steps. FundPark allows business to get funded in just a few steps without pledging your assets or collaterals.
3. Retain Key Customers
Suppliers can obtain adequate working capital through trade finance related instruments. This allows them to extend payment terms from key buyers and also an option for suppliers to get the payment early from financing company. It can help to facilitate the long-term business relationship between supplier and key buyers.
4. Better Cash Flow Management
With trade financing, sellers can have more working capital in use without having them tied up. Buyers can pay after confirming that the goods are properly delivered or even when they received their orders. Trade finance is a solution to help to secure and manage cash flows in a bid to get rid of liquidity problems caused by overdue payments.
Why Fundpark for Trade Finances?
Experienced Management Team
Our team consists of experienced professionals from different industries including trade finance, commercial banking and information and technology etc. We can offer you the best fit solution for growing your business.
Back Tested Proprietary Risk Model
Our self-developed risk credit model consists of parameters that enable dynamic data collection to provide SMEs with more efficient financing solutions in a shorter period of time, disrupting the complex structure of traditional financial institutions.
Digitalize Trade Finance Solutions with Technological Advancement
Our proprietary risk model connects API with different industry leading company's databases that continuously improve credit models which facilitate the financing process. 
Grow Business with SMEs
FundPark has provided trade financing solutions to hundreds of SMEs to optimize cash flow. We are committed to provide SMEs with a reliable and trusted source of funding for them to optimize working capital.
Reliable and Trusted Source of Funding
Funders who are using the FundPark platform include the Global Fixed Income Fund, well-known asset management companies, Family Funds, and Hong Kong Main Board listed companies. 
Strong Relationship with World's Leading Strategic Partners
FundPark works with the world's leading trade service providers and professional organizations to establish strategic partnerships with different organizations.
Trade Finances Related Product
Purchase Order Financing
Purchase Order Financing is also known as P.O. Financing. With P.O. Financing, businesses can receive capital for the production of goods. FundPark offers exclusive pre-shipment solution based on purchase order. Get working capital before goods are made!
Invoice Financing
Invoice financing is also known as invoice factoring, invoice discounting and accounts receivable financing. It allows businesses to finance their account receivables from slow-paying customers.
Supply Chain Finance
Supply chain finance helps buyers to improve their cash flow and liquidity by extending the payment terms while providing an option for suppliers to get the payment earlier. A win-win-win situation for buyers, suppliers and funders to minimize the risk across the supply chain.
Trade Asset Based Financing
Trade Asset Based financing is one kind of asset-based financing that allows businesses to leverage on their inventory to improve cash flows. Strategic partnership with both e-commerce platform and warehouse management firm, as an exclusive trade financing platform, providing a fast-accessible short-term loan to the e-commerce merchants, based on the trade assets collateral. Businesses can optimize the working capital with just a few simple clicks through FundPark's online platform.
Apply for Trade Financing Now!
Obtain cash flow in just a few steps without pledging your assets or collaterals if you are a Hong Kong listed B2B company with at least 1 year audit report.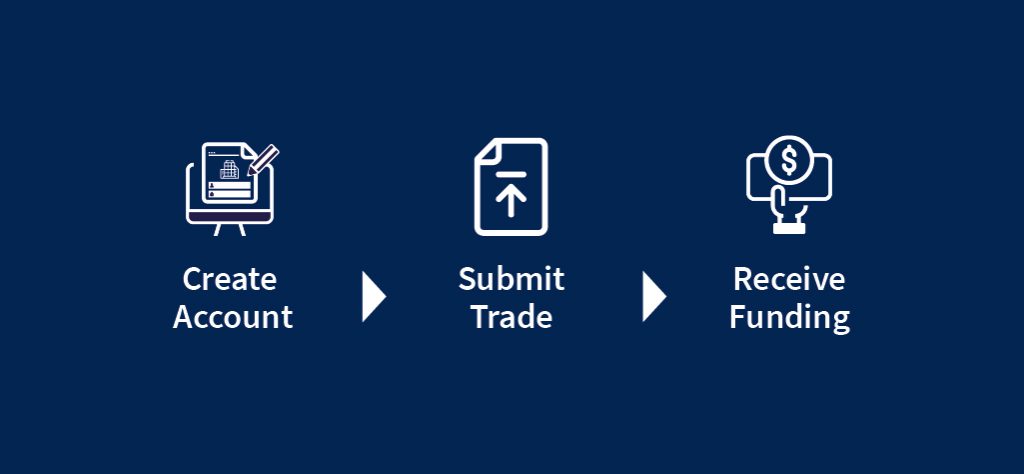 About FundPark
Founded in 2016, FundPark is a trusted online trade finance platform in Asia striving to provide simple and effective solutions with innovative financial technologies to help corporates transform invoices and purchase orders into cash and improve corporate's cashflow sufficiency. FundPark provides different supply chain financing solutions to corporates and innovative investment opportunities for institutional investors, commercial banks and other financial institutions.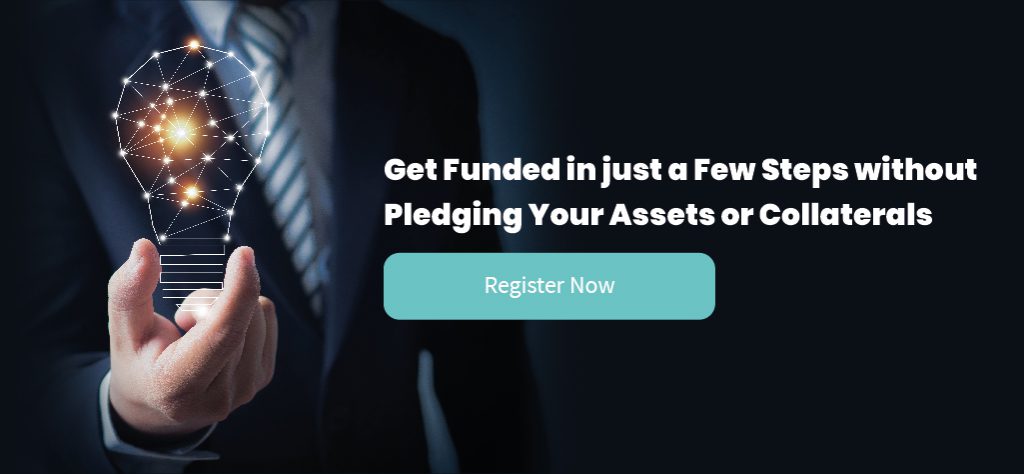 ---

To find out more about FundPark:
Website: 👉🏻 www.fundpark.com
Email: 📧 [email protected]
Recent Article:
https://blog.fundpark.com/what-is-debt-factoring/
https://blog.fundpark.com/what-is-receivables-financing/