Apart from Double 11, 618 Shopping Festival is another must-know festival in ecommerce.  618 Shopping Festival is a sales event created by JD.com. JD.com was founded on June 18th, JD.com therefore rolls out sales events every year to celebrate its anniversary. Other ecommerce platforms witness the enormous sales  generated by the 618 Shopping Festival, they all join the battle and turns the exclusive 618 Shopping Festival  to an ecommerce competition.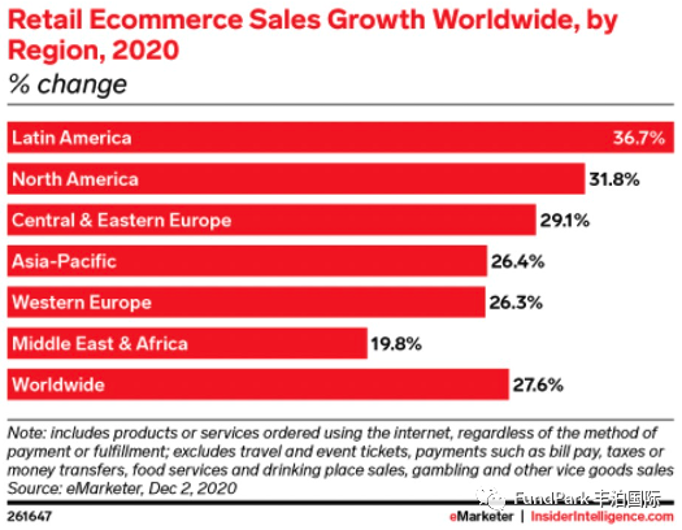 Cross-border ecommerce marked a new era of growth. Reports from eMarketer, a leading global market research company, suggest that ecommerce business will have very good prospects in the next 3 to 5 years. Although 2020 is a tough year for the retail industry, eMarketer estimates that the global retail sales increased by 27.6% to US$4.28 trillion.
The report also predicts the retail ecommerce sales in Europe during the period between 2019 and 2024. It is quite obvious to see that the increase in ecommerce in 2020 is huge and changed consumers habits to a certain extent. Consumers are now more likely to opt for online shopping where it will benefit the ecommerce business growing rapidly.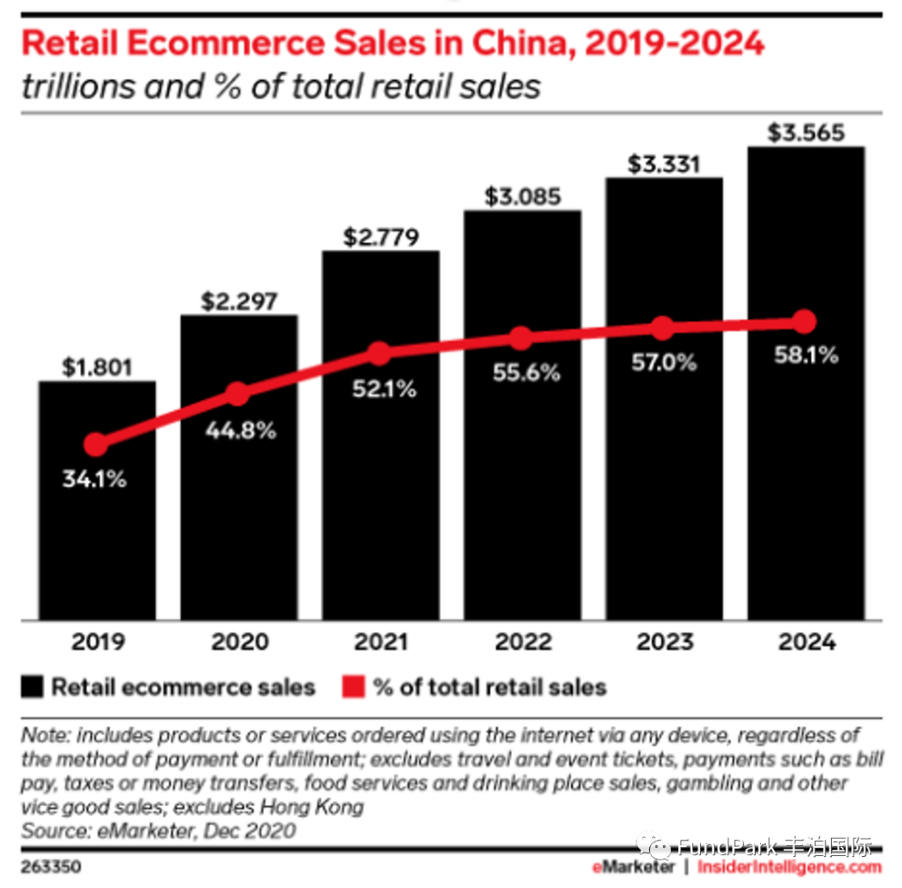 eMarketer's data forecasts, in 2021, approximately 52.1% of total retail sales in China will be coming from ecommerce. China will become the first country that ecommerce overtakes physical retails sales. An effective cash flow management strategy enables ecommerce to seize the opportunities in ecommerce and expand their business.
Cross-border ecommerce industry should seize the business opportunities during peak sales season, and inventory and cash flow management are often challenging for ecommerce merchants. Over-stock may affect working capital whereas insufficient inventory will not only affect sales volume, but also lower store rating. An effective cash flow strategy is the key to success for inventory management. Nevertheless, many ecommerce merchants are not able to expand their business because of insufficient cash flow.
FundPark provides "fast, flexible, and large offshore funding to help cross-border e-commerce merchants to hit the new sales records.
To get ready for peak sales season, make sure you have sufficient working capital and sales promotion strategies in place to attract customers. Most customers wish to purchase items at special prices during sales promotion, certainly will hit record-breaking sales. Here are 5 most common sales promotions:
Discount/ Bundled Discount: Discounts for purchase over certain quantities or amounts. For example, $99 for any 3 pieces, $20 off for purchases over $100, 20% off with spending $100 or above.
2. Free gifts: Free gifts with purchase of selected products over certain amounts.
3. Free shipping: Free shipping for purchase above certain amounts. For example, Free shipping above $499.
4. Flash sale: A special discount offered for a specified period of time. For example, 12% off for 36 hours for all items.
5. Limited offer: Special price for selected items to attract more people visiting the website. Customers are likely to buy other goods, so that can pull up other peripheral sales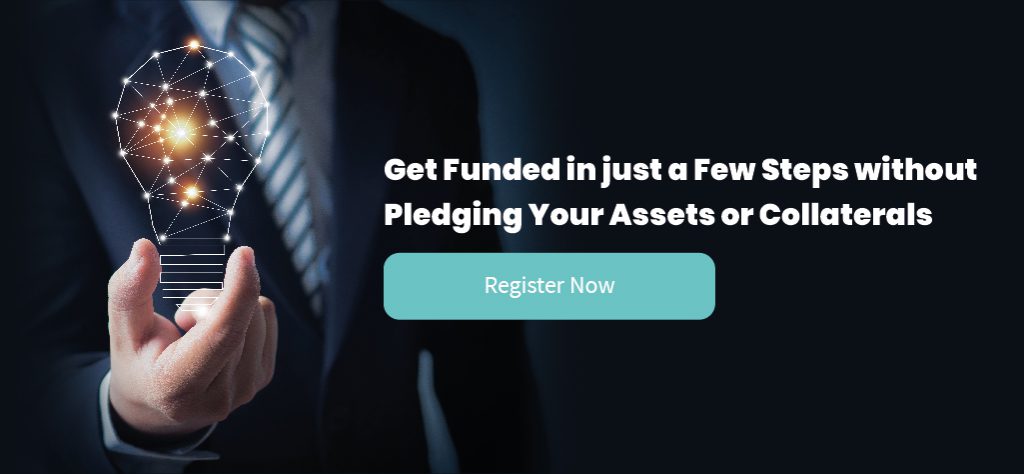 ---

To find out more about FundPark:
Website:  www.fundpark.com
Email:  [email protected]