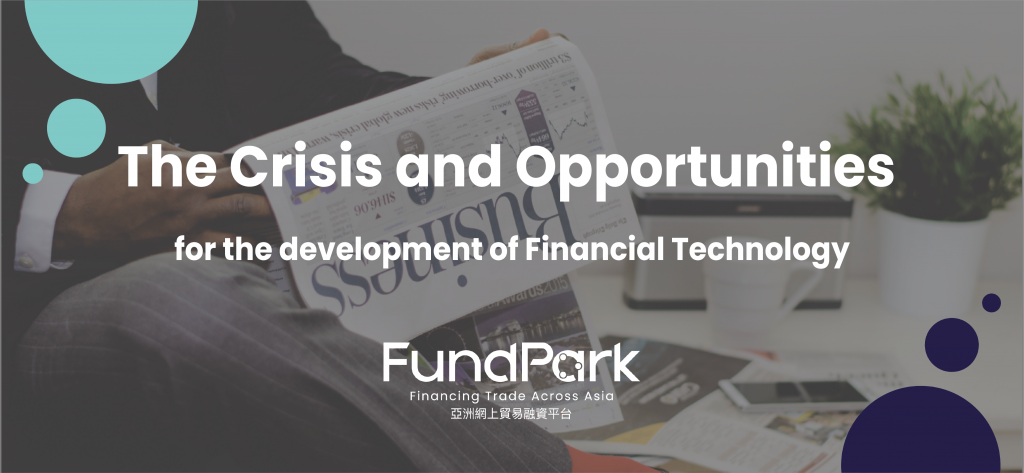 The Crisis and Opportunities for The Development of Financial Technology
Finance + technology, breed the most popular terms in recent years : Financial Technology also known as FinTech. From PayPal to Alibaba, from online lending to online shopping for instant payment, financial technology has been integrated into everyday life. Through the transformation of technology to promote the innovation of the financial system, the traditional financial industry has been looking for technology to drive new growth. Financial technology companies in markets around the world have different forward-looking ideas, driving the development of technology and traditional financial industry, bringing in enormous business opportunity. According to Invest Hong Kong, there were nearly 600 financial technology companies in Hong Kong in 2017, venture capital funds invested in more than US$540 million in financial technology companies.
Fintech has a broad range of businesses, and its current development focuses on payments, credit, insurance, deposits, capital raising, investment management and market information supply, as well as RegTech (Regulatory Technology) and SupTech (Supervisory Technology). To enhance the effectiveness of financial and regulatory bodies on compliance and regulatory matters.
While enjoying the convenience of financial technology, it is necessary to align the differences of industry standards, and the speed of the establishments of regulations is far slower than the rapid development of the financial technology industry. To examine the efficiency and effectiveness of the regulations, industry cannot rely on one regulatory body to implement it, but also the cooperation of different policies to maintain the balance between industry developmental freedom and regulation requirements. One cannot neglect the hidden dangers of network security and the lack of protection for personal data and assets. At the World Economic Forum in March 2018, multinational insurance company estimated that the cost of cybercrime would be $8 trillion over the next five years. In holding on to the business opportunities, financial technology companies must be aware of network security and protect users』 information as this could be the most important part of business model and establish goodwill and trust among customers.
---

To find out more about FundPark:
Website: 👉🏻 www.fundpark.com
Email: 📧 [email protected]